Yes! Many of our customers use our food as a tasty topper to serve up with another food. Your dog gets a hit of fresh natural goodness every day, as well as enjoying their food more than ever.
If you want to change how much Different Dog makes up your dog's diet you can log into your account and go to Edit plan and then go to Custom.

Here you will be able to change your packs and see the % of the diet this would be.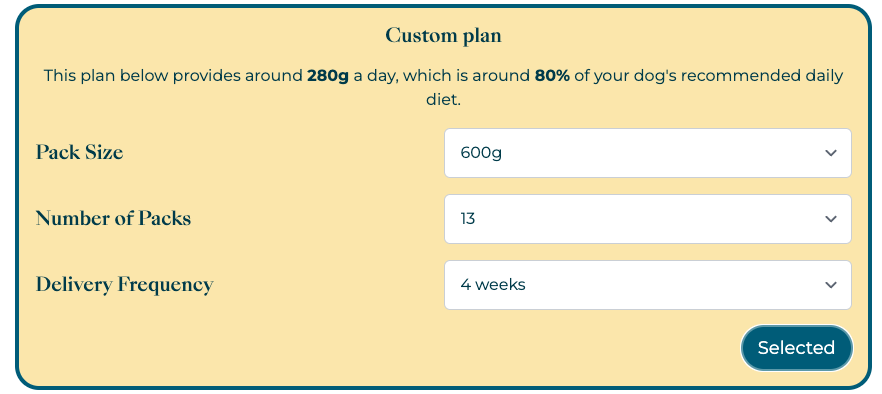 Note, if you haven't had your first box yet, and you have selected a Starter Box you might not be able to make this change on the website, but our Customer Delight team can help.
If you are making big changes to your dog's diet it is recommended you do this gradually so their stomach can adjust.

If you have any questions about introducing our food to your dog's current diet please don't hesitate to get in touch with our Customer Delight team at feedme@differentdog.com or call 01743 384 562.