Every subscription is tailored to your dog, and the cost will depend on how much food they need to eat each day, and whether they are eating 100% Different Dog, or you are feeding it as a topper.
Your dogs' daily calorie requirement will depend on their age, how much they weigh, whether they are neutered and how active they are - so our algorithm will ask you for these details before working out the best plan for you.
On our subscription plan core range recipes are £3.30 for a 250g pack, £6.60 for a 600g pack and a 1kg pot is £8.80 - our larger packs usually mean fewer deliveries and less packaging which is much better for the environment!
We let you decide what you feed. Once you've signed up, in the account area of the website you can see your recommended plans: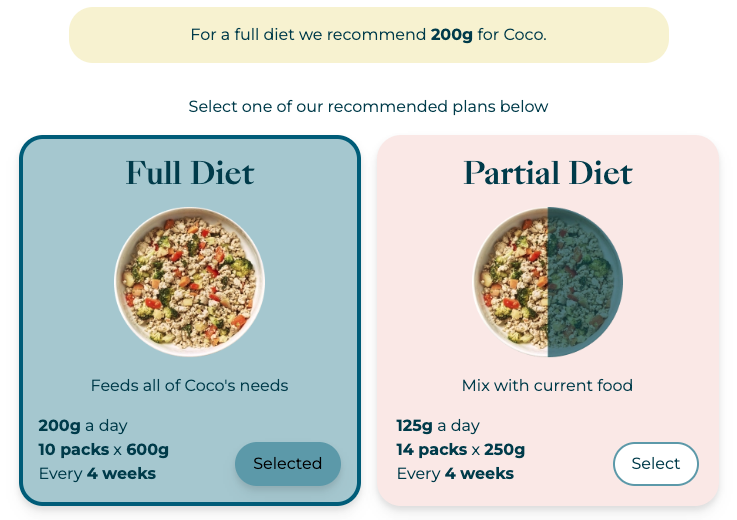 And select a custom plan if you would prefer: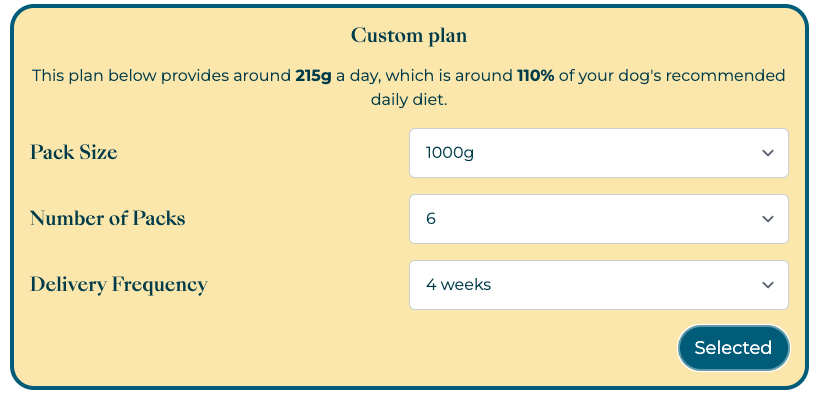 Our food stays fresh in the fridge for 5 days, which means for small dogs the 1kg packs may not be appropriate if they won't eat it all before it expires. If you'd like to know how much it would cost to feed your dog Different Dog food, click here.
If you have any questions, please get in touch with our Customer Delight team at feedme@differentdog.com or call 01743 384 562