Just like us, dogs' energy requirements change throughout their lifetime, based on their age, weight and even whether or not they have been neutered! To help us to advise on feeding amounts for your pupsters, we recommend that you keep their details updated.
To update your dog's details first log in.
Go to the dog's page (you can use the Quick Link to update your dog's details)
Click edit on the dog you wish to update
Carefully check their information is correct and click save
You will be asked if you wish to update their plan. If the change you have made is small you may not wish to change it. If you have changed their weight or neutered status you may want to select yes and see if we recommend a different amount of food.

Once done, check that the information has updated.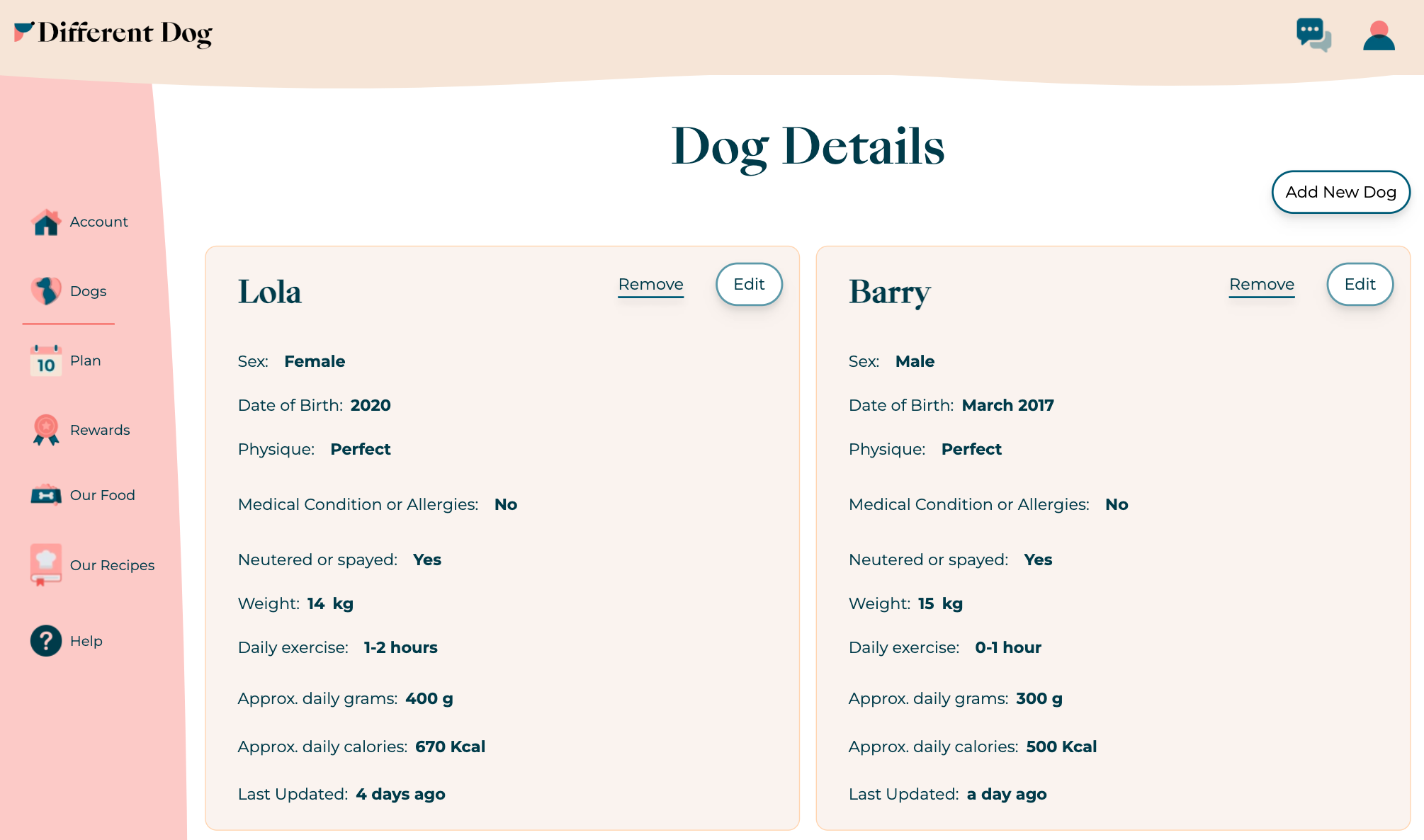 If you have any questions, please get in touch with our Customer Delight team at feedme@differentdog.com or call 01743 384 562