If you need to reset your password for your subscription, please visit https://www.differentdog.com/ and click 'Sign in'. You will see the page .Sign in to your account..
Click on 'Reset Your Password' as shown below and you will be prompted to enter your email address. Once you have entered your email, click on the "Password Reset" button.
If there is a subscription associated with this email address, you will receive a password reset email.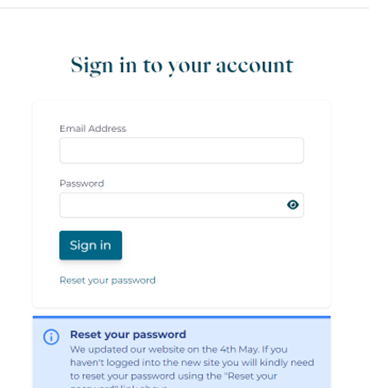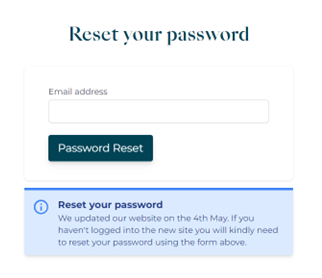 If your email does not arrive, please check your 'Junk Email' folder. If the email does not appear here either, please try again, ensuring you type your email address correctly. If you are unsuccessful, please get in touch with us by email, phone or chat.
We do also have a shop website, so if you normally buy from there you need to log into the shop site.
If you have any questions, please get in touch with our Customer Delight team at feedme@differentdog.com or call 01743 384 562